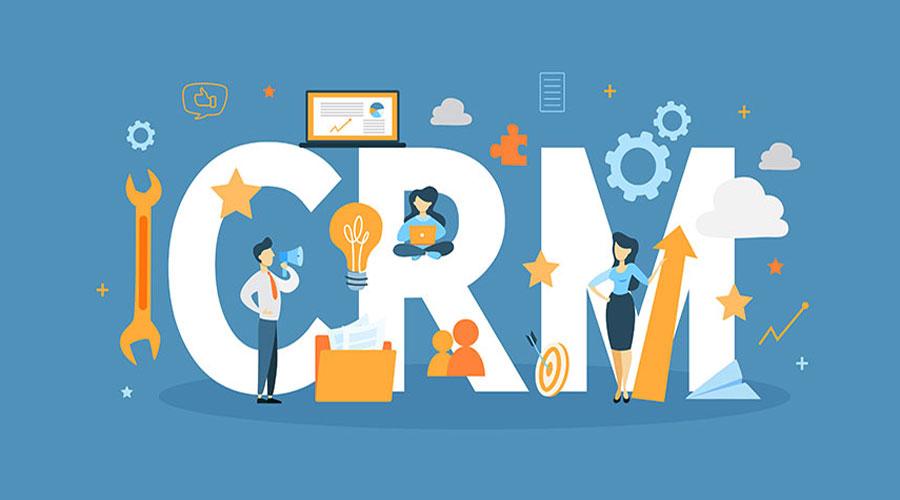 May 28, 2022

ADC Online

0
CRM software is now the biggest software market globally. There's every reason for this, as companies are competing to win clients. 
Here are five types of CRM software in Kenya you need to know and how you can choose one that fits your business perfectly.
The research also predicts that the growth of customer relationship management value will continue to grow, even up until 2025.
It becomes obvious if you think of how important information has become in the digital age. Companies of all sizes try to make the best use of the data they already collect about their customers and prospects. Custom CRM solutions help them achieve this goal, leading to improved customer service and increased profits.
If you're just starting with CRM tools, I want to cover some basics first. Feel free to skip them to read about types of CRM software in Kenya and some examples available on the market.
What is CRM software?
Customer relationship management (CRM) software is a tool you can use to store and manage data about your customers. Contact information, purchase history, logged service issues, open enquires, sales opportunities, and even marketing campaigns can be managed with CRM.
No matter what industry you're in or what size your company is, if you have users or clients, having custom CRM is the way to go. The benefits of CRM software in Kenya include better customer service, a better insight of relations with customers and prospects, better lead management and—finally—more closed deals. Who wouldn't want that?
Importantly, the advantage of this solution is that it comes in many forms. Depending on how big your company is, and how much you're willing to invest, you can find a tool for you.
Types of CRM software in Kenya you need to know
In this article, I don't cover custom CRM development services, which is basically creating your own, 100% customised tool. Instead, I want to cover the types of CRM in general, so you know what's possible.
To put it shortly, there are five different types of CRM software in Kenya:
Operational  – this type allows you to better manage your business based on the customer data you collect.
Analytical  – a kind of CRM that allows for data visualisation, giving you better insights about your customers, their interactions with your business, and the possibilities.
Collaborative  – here, the emphasis lays in the way you can interact with your vendors and distributors based on shared customer data.
Campaign management  – a combination of analytical and operational CRMs, used to run sales or marketing campaigns using the contact information gathered in the system.
Strategic  – this type puts customers first, allowing you to use the information about customers and market trends to make better business decisions.
Let's now take a closer look at each one of them.
1. Operational CRMs
Operational CRMs give your marketing, sales, and customer service departments the possibility to better support your existing and potential customers.
As you can structure information about your contacts within the tool and set standard procedures, the tool can be used for automation, including:
Marketing automation
Sales automation
Service automation
This way, different departments can work together on capturing, nurturing, and closing deals for your company.
2. Analytical CRMs
Analytical CRMs help companies make better use of the information they gather about customers. This can include customer preferences, channels, points of contact, interests, and more.
While operational CRMs attribute customers to the sales funnel, for example, analytical CRMs help to understand them.
Then, based on the contact data, components for data mining can gather even more information including trends and help to recognise patterns in data sets. This way, companies can make use of the data they already collect to make better business decisions.
3. Collaborative CRMs
Collaborative CRMs allow different teams at your organisation to share the information about customers. While operational CRMs often focus on marketing and sales, in this case, the emphasis is on customer service.
With collaborative CRMs, you can enhance the exchange of information between departments like sales and marketing, but also support teams. These departments often work separately, which make addressing customers enquires more difficult. In collaborative CRMs, managing relationships with your customers is easier.
4. Campaign management CRMs
Very often, campaign management CRMs can be described either as analytical or operational CRMs. This is because they kind-of  blend  the features allowing for the use of collected customer data and insights to run marketing or sales campaigns.
It is, however, important to distinguish this kind of CRM solution, if your goal is specifically using contact information to plan, manage, and analyse better campaigns.
To make running campaigns from a CRM possible, popular tools integrate with different email campaign providers, like Mailchimp or Outreach. I've mentioned this in the operational CRMs section of this article.
In this example, the action is reversed, meaning that you can use the CRM as the tool to run a campaign, which is then distributed via email integration software.
5. Strategic CRMs
Sometimes included in the collaborative CRMs definition, strategic CRM focuses on customers. In this example, collecting information about customers and the interactions between them and your business may lead to improve their relationship with them.
This type of CRMs is called strategic. It not only gives you insights right away but instead adjusts or customises the way you interact with customers in the long run. This solution is useful if you're in a businesswhere the focus is on long-term relationships, rather than quick sales and short campaigns.
How to choose a CRM for your business?
If you struggle with choosing a CRM, specify your business goals:
Do you want to automate your marketing or sales?
Are you looking for solutions to analyse your customers?
How would you like the departments at your company to collaborate?
Do you focus on long-term relationships with your customers?
Based on these questions, you can determine what features your desired custom CRM should have.
Another option is to invest in custom CRM development services. It's your own CRM, entirely based on your business needs and objectives.
Again, evaluate how exactly you'd like to manage your customers and prospects. Then, analyse out-of-the-box solutions and see if they answer your needs.