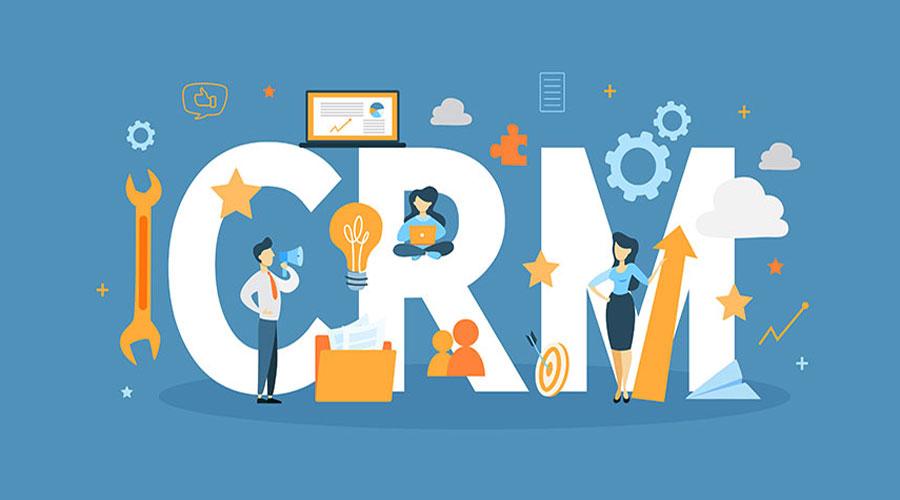 April 9, 2022

ADC Online

0
Passion and an entrepreneurial spirit have led to hundreds breaking away from the corporate ladder and starting something of their own. Launching a business can seem daunting but the right approach and appropriate tools can be the difference between success and an also-ran.
Whether it's an e-commerce website or starting your own cafe, a suitable CRM is essential to gain loyalty, create demand, and retain customers. Customer relation management (CRM) systems for small businesses store, manage and analyze your customer data for better sales and more leads.
Most small-scale businesses start as a side hustle. Since the initial probability of failure is high, 50 % of them fail in the very first year. Therefore, most startup owners keep their day jobs to keep the risk minimum.
This divided attention can oftentimes lead to a very promising business fall through. Money crunch is another trouble most start-ups have to face. Finding investors, pitching business plans, promising success is grueling and taxing.
As a small business owner, you already have your hands full with trying to manage different aspects of the business. Staying organized and focused during such a time is the key to effective management. This is what good CRM software does for you.
Conducting market research and narrowing down your target audience is paramount to the success of any business.
And rightly so, a useful product may fail if marketed to the wrong audience and no amount of marketing can save a product that's faulty.
A big challenge for most small business owners is time management. Since any small business has limited resources–human and capital– most owners over-exert and work overtime to make up for it.
Another area small businesses have a difficult time managing is balancing growth with sustainability.
Over 88% of companies believe that customer experience is significant for customer retention.
Some ways to focus on growing sustainably –
Monitor growth consistently and market your USP (Unique Value Proposition).
Focus on customer centricity and show an openness to new ideas.
Why Do You Need A CRM Software for Your Small Business
CRM is a mix of strategies, techniques, or tools that businesses utilize to maintain and access customer data.
A CRM software streamlines the process and organizes customer metrics onto a singular platform for easy engagement and interaction between different departments (customer service, marketing, sales).
Apart from maintaining customer data, let's look at some other basic features you should look for when selecting a CRM software for your small business –
Automates Tasks – The CRM software will form an automatic line of communication with customers nearing the end of trial periods or pay cycles and send reminders for renewal. This saves time and curtails any risk of missing out on business.
Timely Delivery of Information – CRM software sends quick follow-ups, updates regarding a new feature or change in policy, or any important information instantly to all the customers. That way you never have to worry about 'forgetting' to relay information.
Personalized Customer Experience – The stored customer preferences and communication data in the CRM software help in establishing a customer profile and delivering tailored customer experiences.
App Integrations – Some CRM software allows for multiple integrations with other applications like WordPress, Google Drive, etc. These integrations let you manage work from a single workplace instead of shuffling between applications. It allows you to save time and streamline work.
Team Collaboration – CRM software stores data from various inputs,  hence, the whole team can easily collaborate and extract information from one common source, feed it information and build customer profiles.
Customer Segmentation – Studying customer behavior and purchase history helps the system segment the customers. For example, a customer who signs up for a weekly newsletter will have a different interest from a customer that repeatedly buys one single item or plan from your website. Based on their choice, you then market interest-specific products to these different customer segments.
How to Choose a CRM Software For your Business
There are a few things to keep in mind when choosing a CRM software that is right for your business-
1. Alignment of your goals with the software – Pen down what problems you are looking to solve with the CRM, what do you want to accomplish here. Once you have a clear idea of your pain points, then study which CRM helps you solve them the best possible way.
2. Analytics – All CRM software churn out reports and analyses about the metrics. So while choosing software for your business, decide on which metrics you want to focus on. For example, if your focus includes managing leads as well as the reps, OnePageCRM allows leaders to generate reports for all sales reps on a set time.
3. Features – Most large-scale CRMs provide you with numerous integrations and high-end features to manage large-scale clients. This is not the case with CRMs meant for small-scale businesses. So do check on what kind of scalability features a CRM provides and whether it can evolve along with your business.
4. Ease-of-use – The more complicated a system is, the more time will your sales rep need to master it. If it's you and your team's first time using a CRM for business, you would want to look for one that is simple to use and can be picked up easily.
Being the owner of a small business means you are handling a lot of roles and clients by yourself. To stay quality assured, business owners need to outsource some of the work and if there are budget constraints then investing in a CRM tool is the next best option.